Andhra Pradesh Teachers Transfers will be done soon through the web counseling process. For this, online transfers form also prepared and place in the AP Online website. The AP Teachers Transfers application consists nearly 31 columns to be filled by the teacher who are will to transfers.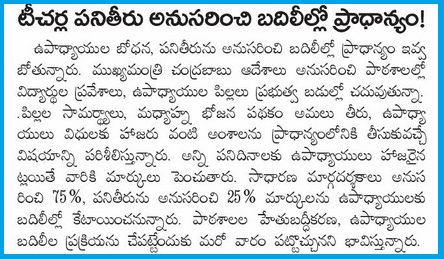 The Chief Minister of AP recently asserted, the transfers of teachers is based on the Teaching Performance and the teachers roll in school. Based on the instructions given by the Chief Minister, School Education department is planning to give points while teachers applying for transfers. For this, they planned change the online transfers application form.
Teachers Transfers Performance Points
For general guidelines 75% of marks and remaining 25% marks for performance of teachers in the school. Points will be given to the following.
Enrollment in School.
Teachers who enrolled their children in the Government schools.
Attendance of Teachers.
Click Here to view model application form
Download Teachers Transfers Model Application Form Click Here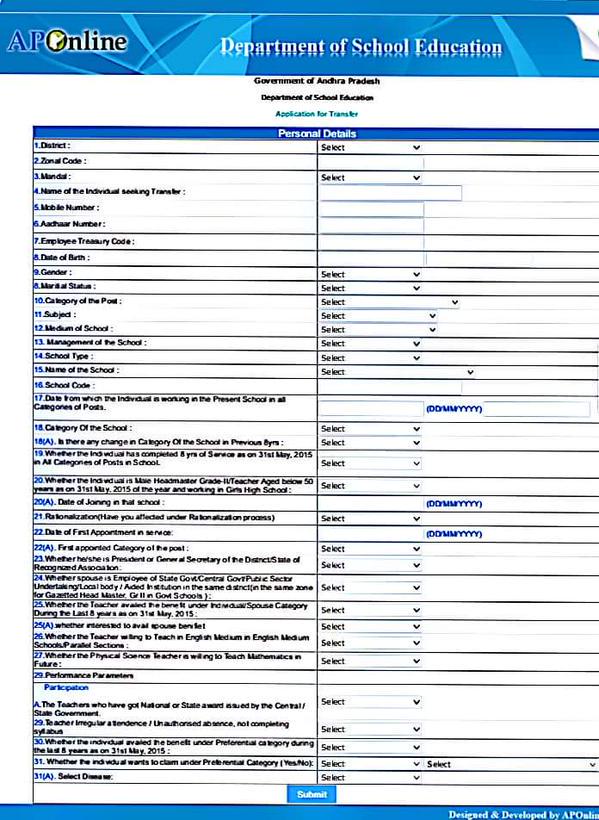 AP Transfer Related GOs